Getting the Most from Myself
Getting the Most from Myself
A Testimonial from Jerry Tejchma, Sr. Director, Finance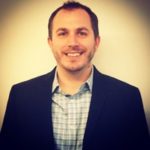 The most surprising aspect about working with Wingspan is how much Cathy and Ivan truly care about and are vested partners in the professional and personal success of who they are working with.  They take the time to understand who you are as a person at your truest level and cultivate a program focused on building around your strengths.  
For me, the most meaningful changes have been in my mindset and communication—and behaviors that follow—starting with a daily check-in of where I am physically, mentally, and emotionally and where I intend to be throughout the day to get the most from myself as well as my team.
I am more direct and purposeful with my thoughts, words, and actions.  At work, I spend significantly less time worrying about how someone will react to something and focus on progress. I get to practice a lot of the same support behaviors I use with my team at work with my children, now more than ever before with my working from home and my son going to school virtually.
The Wingspan team has a 6th sense of knowing exactly what to say or do to help support your getting back into the best version of yourself, no matter what is going on in your life. Be prepared to laugh, cry, and be challenged all while they provide consistent support even when you're not in a working session.
As the world's leading manufacturer of water, wastewater, and stormwater inspection equipment, CUES provides the necessary tools for both pipeline inspection and repair. For 50+ years, CUES has manufactured the most rugged and reliable pipeline inspection equipment in the industry.