Breaking Through Barriers
Breaking Through Barriers
A Testimonial from Tina Hubert, Vice President, Human Resources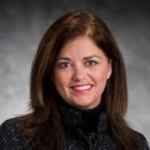 I first began working with Wingspan when I was the vice president of human resources for an aerospace company. We brought in several firms to coach our mid-career, high-potential leaders. I was a skeptic. 
After only a few months, I saw real changes in the leaders assigned to Wingspan. They were more decisive and business-focused. They communicated with greater clarity and were breaking through behavioral barriers that had been holding them back for years. We decided to use only Wingspan after comparing Wingspan's results with those of its competitors. I also became eager to work with Wingspan myself and to see what impact they could have on a larger scale and with more senior leaders.
Wingspan began working with our executive leadership team and helped us design a Leadership Development Program with classroom, individual, and cohort work. The executive leadership team became more aligned, effective, and clearer with this coaching. The program became an integral part of our leadership pipeline, our succession planning, and even a retention tool. Those who participated were grateful and engaged while being challenged and transformed.
When I left that company in 2017, it was important for me to keep challenging myself both personally and professionally so I engaged Wingspan on my own dime. I continue to learn and grow my leadership effectiveness with their support. 
Wingspan has also had a tremendous impact on my 27-year marriage. My husband and I wanted to fill our empty nest with greater intimacy and the next chapter in our lives with adventure and strength.  The Wingspan system keeps us on track and accountable for creating the life of our dreams together.
Wingspan is not an executive coaching firm. It's a transformative set of tools and practices that will take your business or personal effectiveness to new heights with tangible, quantifiable results. 
About Gilbarco Veeder-Root
Whether it's outside, inside, underground or in the cloud, Gilbarco has the solution for your site's needs. Our systems and solutions are designed and tested to work together seamlessly to deliver the lowest cost of ownership and best integration possible. Since 1865, Gilbarco has manufactured the world's leading fueling and convenience store equipment and technology. Our products are time-tested and future-approved.