A Testimonial from Don Gardner, Chief Financial Officer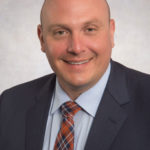 The thing that continues to surprise me no matter how long I work with Cathy is how nuanced leadership skills are. It would be amazing if there was a silver bullet behavior that would solve leadership and suddenly you have the secret sauce to being an amazing leader. I've learned that the journey is perpetual, and if you buy into the process, it is also incredibly rewarding. Cathy's style provides a lot of room for debate and back and forth so that I feel like I'm an active participant in the learning process.  This is critical for my personal style because although I love to learn, I don't always like to be taught. No matter how heated a debate may become, Cathy is always coming from a place of love and caring and that really shines through in her work.
The most meaningful change that I've made since beginning work with Cathy years ago was learning how to be an active listener. We have worked on an entire portfolio of behaviors over the years, and they continue to evolve with time and the journey is never complete. In my opinion, no other behavior modification is complete without the ability to be an active listener as a foundation. As I developed that skill over the years I was able to relate to and work with everyone in a more meaningful way. In hindsight, the fact that I was particularly bad at this prior to focusing on it likely held me back for many years of my life.
Cathy's leadership has played a significant role in the level of success I've had in my career, but perhaps the most rewarding impact has been at home. As my work progressed with Cathy over the years, my performance as a husband and father has increased as well.  In fact, I would say that there has been a large impact at home than at work. Most of the time I spend at home after a long day at work when I'm mentally fatigued and my worst tendencies are exacerbated. Making sure that I'm not on autopilot at home results in more meaningful engagement with my family. My wife has definitely expressed to me over the years how impactful she feels my coaching has been maintaining an exceptional home life.
We all have baggage and Cathy is an expert at finding your baggage so there is no use in trying to hide it! If you fully embrace the process—I mean really throw the entirety of yourself into the process—there is no limit to the growth you will experience. There are a handful of people that truly impact each of our lives in profound ways and I can emphatically declare that Cathy has been one of those people for me.
About Kewaunee Scientific Corporation
Kewaunee Scientific Corporation is a recognized global leader in the design, manufacture, and installation of laboratory, healthcare, and technical furniture products. Products include steel, wood, and laminate casework, fume hoods, adaptable modular systems, moveable workstations, stand-alone benches, biological safety cabinets, and epoxy resin worksurfaces and sinks.