Get Comfortable Being Uncomfortable
Get Comfortable Being Uncomfortable
A Testimonial from Greg Brentrup, Process Development Leader for Additive Manufacturing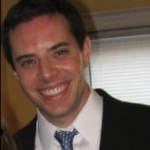 One of the most surprising things is the recognition that (when working with other people) ideas like leadership, influencing, productivity, cohesiveness, etc. all come back to one thing: effective communication. The Wingspan program does a great job of demonstrating this and then giving participants the communication toolbox to get better.
Some of the most meaningful changes for me have been the ability to recognize where I fall, or someone I am working with falls, within the different performance zones. So I change my approach accordingly with a focus on asking better, open-ended questions that can guide discussions and deliver the outcomes I want; and creating more accountability for team members to complete tasks and assignments
The changes have made a huge impact on me. At work, I am better aligning and communicating what I want and expect from teammates so that the whole group can better accomplish our goals while reducing frustration. At home, I can have much more meaningful conversations with my wife by asking better questions, seeking feedback, and overall improving our communication with each other to avoid arguments. 
Get comfortable being uncomfortable! I definitely went well beyond what I thought I was ok with in terms of speaking up to peers and leaders, challenging leaders (now in a productive and positive way), and ended up better for it.
ATI is a technology-driven, critical supplier to key aerospace and defense customers, focused on maximizing aero engine and airframe growth opportunities. Well-positioned to meet end-market demand growth, HPMC produces titanium-, nickel-, cobalt-based alloys, and other specialty metals in long product forms, precision forgings, and machined components. This business segment includes Forged Products and Specialty Materials, with a high percentage of material, pull through.